Created: Wednesday, 26 December 2012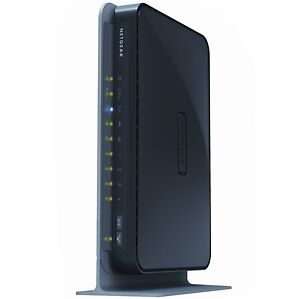 As many of our customers need stability and wide coverage of Wi-Fi network at their living places, after countless attempt to use stock firmware with several router manufacturers lead us to decision to use dd-wrt firmware. Once again, answering on the question why, I have to say the WiFi routing is embedded functionality in dd-wrt along with many connectivity and operational options. Such features are vital for our clients and we happy that dd-wrt adds stability and comfort at people life.
This article is about how we can switch Netgear WNDR3700 v2 router to use dd-wrt firmware.
CAUTION: Please use this article for your information only, don't use it as a guide or step-by-step instruction and please understand that we don't carry any responsibility in case of problem with your hardware following this article. In order to avoid such a dramatic scenario, please have a look at dd-wrt Netgear WNDR3700 WiKi page as follows:
http://www.dd-wrt.com/wiki/index.php/Netgear_WNDR3700
Hereby is my experience of the migration.
After accurate reading if all dd-wrt warnings, we download for initial flashing the rom with v2 in the suffix as follows: wndr3700v2-factory.img;
Just after you downloaded the initial firmware from dd-wrt wiki page, you are to clear NVRAM and restore factory defaults. Doing so will minimize the likelihood that a problem will arise during the initial phase of installation.
To perform this step, use 30-30-30 procedure, which h is described in dd-wrt forum as follows: hold down a reset (or restore) button for 30 seconds with the router powered on. STILL holding it, pull the power cord for 30 seconds. Still holding it, plug the power back into your router and continue to hold the reset button for 30 more seconds. You will have held the button for a full 90 seconds without releasing it…
Connect your router to your computer via Ethernet cable directly, please plug the cable in one from 1 to 4 port in the router and other side of the cable in the Ethernet card of your computer.
Note: Many warnings you can find in the net that flashing your device via Wi-Fi can cause a lot of problems, simply listen those who warn.
Switch on router and wait at least 3 minutes.
As soon as you are connected the computer, go directly to the admin page hitting in the browser the following address: http://192.168.1.1 and enter the default admin password as follows:

The default username is admin and the password is password.
Select the initial firmware for dd-wrt on your hard disk, in my case it is wndr3700v2-factory.img;
Just after the process is endded, the router automatically switched into dd-wrt firmware control panel as follows:

As in all manuals state, let's make 30-30-30 hard reset…
We get the same login to dd-wrt page where we MUST specify new administrator user name and password, let's keep Netgear style – admin and password respectively;
To upgrade to a newer build of DD-WRT, we are to download wndr3700-webflash.bin file eg from: [1]
CAUTION:  Do not select "restore defaults" or you may have a semi bricked device.
So, considering the required file is on your computer, go directly to Administration->Firmware Upgrade.
Select required file (wndr3700-webflash.bin) and click Upgrade

After several minutes of waiting, the page switched into another state – the upgrade was successful:

Reboot and you get the fully functioning router.

I most cases, we use WiFi routing feature, which allows us to install several routers in customer's place and WiFI routing allows to use one WiFi network name with the same authorization. The main advantage is as follows: when people migrate between routers, their wireless devices switch automatically between access points keeping them in the same network with the same IP address.

dd-wrt firmware provides such a feature out of the box, while others not.